Searching for things to write about aviation and the holidays, we came up with Doctor William W. Christmas — That sounded like a natural post. Unfortunately, it seems the doctor,  who was born in 1866 in Warrenton, North Carolina and was educated at St. John's Military Academy and the University of Virginia (undergraduate degrees) and George Washington University  (medical degree), was a bit of a scoundrel.
Although he is not credited frequently (or remembered), Dr. William Christmas invented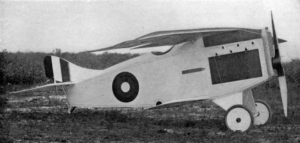 inset ailerons, which are still used on nearly every modern aircraft. Or so we think: he did claim the design for them.  Once our research started popping up, it seems that he had inclination to borrow designs and names as well as tell tall tales. There are stories about how he managed to get the US Army to give him a L-6 engine and $100,000 for his wing design. The information published about Dr. Christmas often seems confused and oftentimes vague about his shenanigans and triumphs.
Perhaps the most tragic part of this Christmas story was the fact his plane, "Christmas Bullet" killed two test pilots who put their faith and fate in the non-aviator doctor's hands. Why the second pilot flew without a plane redesign is strange given the outcome of the first flight.
Two articles of interest written about the doctor  is Mr. Christmas and his Flights of Fantasy and The 10 worst US aircraft. Not surprisingly, as one reads the count down to the the number one worst plane in the latter article, the name of the all time worst plane, is the Christmas Bullet. No warm fuzzy aviation story here for the holidays… just lots of mystery, and hangar tales.