Don't miss the opportunity to make history fun! Become a member of Wings Over Miami!
Our Board of Directors believes that the mission of bringing aviation and military history to life by maintaining a working aviation museum an absolute priority. While our passion is the joy of flying, sharing the history of military and classic planes is the most important aspect in our association with the museum.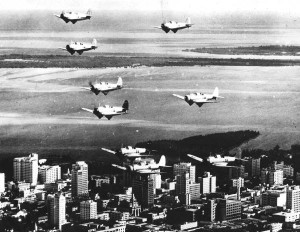 It is our goal to bring veterans and pilots together with our museum to pass-on living history to the community. Having our planes up in the air for the community to actually see historical planes in flight truly brings the past into the present. What a wonderful opportunity for adults and children alike!
Join with us on a historical journey. To become a member of the museum or to renew your annual museum membership, please  click here to apply online or fill-in and return the membership form with a check. For Corporate Memberships or inquiries, please use this link.
Your commitment is greatly appreciated. We look forward to seeing you soon!