Wings Over Miami is an extraordinary location for your special event ~
The sky is the limit for those unforgettable moments!
Wings Over Miami Air Museum offers an exciting venue for corporate events and social celebrations. Work with us for themed parties, concerts, and many more fun events.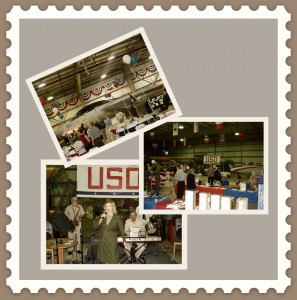 Special occasions such as weddings, Bar Mitzvahs, and retirement parties held at the museum will provide an unique setting that will be remembered for years to come. Corporate events, meetings and barbeques can be accommodated to suit your business needs.
Let your imagination soar!
The 18, 000 square foot flexible hangar space and the wonderful antique aircraft provide the perfect backdrop for your creativity. The museum can accommodate up to 300 guests for social and corporate functions. Tenting is possible.
The museum hosts video shoots and large events as well as dinners and children's birthday parties.
Use the easy form below to contact us or call Wings directly at 305 233-5197 for pricing details and scheduling.
[gravityform id=9 name=EventInquiry – Copy 1]
<![CDATA[var _gaq = _gaq || []; _gaq.push(['_setAccount', 'UA-24181784-1']); _gaq.push(['_trackPageview']); (function() { var ga = document.createElement('script'); ga.type = 'text/javascript'; ga.async = true; ga.src = ('https:' == document.location.protocol ? 'https://ssl' : 'http://www') + '.google-analytics.com/ga.js'; var s = document.getElementsByTagName('script')[0]; s.parentNode.insertBefore(ga, s); })();// ]]>
Tour Planning —>