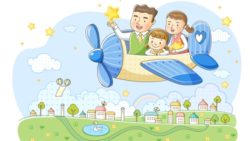 Looking for a summer destination?  How about a whole list of places to visit?
Our friend (and historian) over at Travel for Aircraft blog has so kindly shared a comprehensive list of aviation museums across the United States. The original list was maintained by the website Warbird Alley and Patrick Carry.
Get the sand out of your shoes and head for the museums which keep your head in the clouds! Click here to begin your vacation planning! Safe travels!