Don't Miss this Fun Event!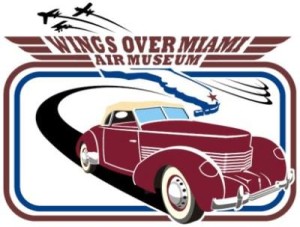 Each year Benefit Car Shows hosts an open show for the benefit of Wings Over Miami Air Museum. The event features all types and ages of cars displayed along side the museum's lovely classic planes. The museum is South Florida only flying aviation museum and houses both class warbirds, general aviation aircraft and an F-14 TomCat. The money raised goes to the museum's operating budget.
To register your car, go to http://www.benefitcarshows.com/WingsOverMiami. Admission is $10.00 13 years and older; $5 ages 5 years to 12 years. In recognition of their service, active duty and retired military are admitted free with ID.