Mark Your Calendars!
Wings Over Miami is planning their Fall Fly-in!
The weather is cooler, the kids are back in school and everyone is looking for a little weekend fun!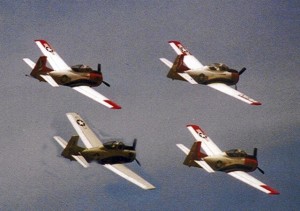 Enjoy the excitement!  This event is a two-day aircraft filled festival! Come over to Tamiami Airport and watch the planes fly-in to the museum!  Bring the camera for some close-up shots of warbirds, classic aircraft and other flying dreams! Meet the pilots!  Let the kids enjoy the amusements. Get some eats! Visit the gift shop for your Wings Over Miami flight gear!
Since it is Halloween weekend, there will be a special little something  for every child (12 years and under) who comes dressed in a costume that represents an aviation career!
If you have an inquiry about this event please click here to send an information request.
To buy your tickets online, please click here to proceed with your purchase. All pre-sale tickets are two-day event tickets .
Remember: Saturday, October 29th and Sunday, October 30th… 10 to 4, both days!