Have you been hoping to discover Miami's special spots and take advantage of great offers?
Well, now is the perfect time.  It's Miami Museum Month!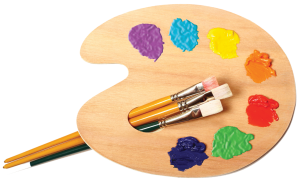 Throughout the month of May, enjoy Buy One, Get One Free Admission offers, "Join One Museum, See Them All" deal and other great special offers.  Please remember that there are some black-out dates for the museums (Those are days when the museum does not honor the special rate).
The Buy One ticket-Get One free offer will not be honored during the Wings Over Miami Car Show on May 24th. Unless you are showing a car in the car show, all active duty military, veterans and children under age six have free entry to the event. Military/veterans must show ID at the door.

Make this a month of great finds and savings with Miami Museum Month, organized by the Greater Miami Convention & Visitors Bureau and sponsored by MasterCard Priceless Miami.
For more information, visit: http://bit.ly/MMuseumMonth or check out hashtag #MiamiMuseum