Take a moment today and reflect on this tragic event in American history. Coming up on February 1, 2014, Wings Over Miami will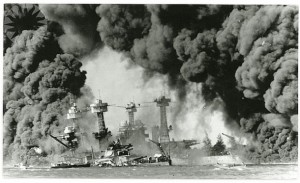 be co-hosting a dinner in recognition of WW2 and Korean War Veterans. The museum will end the week with a visit from the WW2 bombers from the Collings Foundation — we can't imagine a better way to honor our WW2 troops than to keep their memories alive and flying.
Find the veterans in your community and thank them for their service. They need to hear it and we need to be grateful.
Our Facebook page has an album with more photos and newspaper coverage of the December 7, 1941 attack.